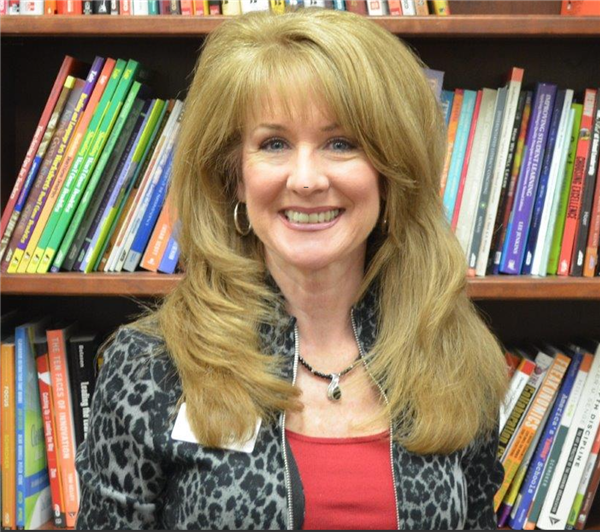 Phone:
Email:
Degrees and Certifications:
Dr.

Pattie Neill

Dr. Pattie Neill is was born in Birmingham where she attended Birmingham City Schools and graduated from Woodlawn High School. She graduated from Auburn University with a B. S. Degree in Special Education. She then moved to Tennessee where she worked as a teacher and administrator in Tennessee Public Schools for 30 years. While working in Tennessee, she attended the University of Tennessee, Knoxville, where she earned a Master's Degree in Special Education, a School Administration Certificate, and a Doctorate Degree in Leadership Studies.

During her 30-year career in public education in Tennessee, she worked as a special education teacher and an elementary school principal in Anderson County Schools, a Director of Student Services and Special Education in Oak Ridge Schools, and Superintendent of Schools in Cumberland County. She was named Principal of the Year in 1994. She is a trained mediator from the Justice Center of Atlanta specializing in Alternative Dispute Resolution, a trained Hearing Officer from the Tennessee State Discipline Hearing Authority, and trained in Crisis Planning from Homeland Security. She served on school accreditation committees and Federal pre-monitoring teams.

At the university level, Dr. Neill worked as an adjunct professor for the University of Tennessee, Knoxville, and Tennessee Technological University in Cookeville, TN. Then, as a professor at Samford University, she taught educational leadership classes and trained future school leaders in the Graduate Program. She taught Instructional Leadership, Management and Program Design, Business Management, Foundations of Educational Research, Policy and Politics in Education, and Organizational Dynamics. She was a Faculty Senator from the School of Education and a member of Alabama Association of Professors in Educational Leadership (APPEL). She chaired doctoral committees, had numerous publications, and she coordinated the diversity training Colloquia Series for the School of Education's NCATE re-accreditation.

In Trussville, Dr. Neill has been Superintendent of Trussville City Schools since 2012. She was named Superintendent of the Year for District V in 2020. She has worked with the board of education to build the high school stadium, develop a strategic plan, lead a successful campaign for a 7 mill tax referendum, re-organize central office, develop anti-bullying and school safety initiatives, and construct two new elementary schools. Current construction projects include a new Central Office Building on Highway 11 and eight new tennis courts behind Hewitt-Trussville Middle School (HTMS). Hewitt-Trussville High School (HTHS) has been named a National Blue Ribbon School by the U.S. Department of Education and Trussville City Schools successfully earned reaccreditation in October of 2020. Trussville City Schools ranks academically among the top five in the state and all five schools received an "A" on the state report card. The system's outstanding band and sports programs compete at the state 7A level. TCS was awarded the State Attorney General Safe Schools Award in both 2016 and 2018. During this global pandemic, Dr. Neill and her team created successful school choice options for five days of face to face instruction, and virtual or hybrid options for our community. She was awarded the Auburn University Hero Award in 2012 for implementing anti-bullying efforts throughout her career. She received the Auburn University Outstanding Administrator Alumni Award from the College of Education in 2017. Dr. Neill chaired the Education Committee of the Trussville 2040 Strategic Plan, and future plans include an education corridor to enhance job training and academic opportunities for Trussville students and citizens.

In community service, Dr. Neill received the Archive Award from the Eastern Women's Committee of Fifty in 2013 and served two years as President of this service organization. She is a Guardian for Honor Flight Birmingham, and is an active alumnus of the Alpha Omicron Pi sorority. She is a member of Trinity United Methodist Church.

She is an avid runner and won first place in her age division in the Maple Leaf 5K run in 2015. Dr. Neill has one son, David, who is Creative Director, photographer and Graphic Designer in New York City.

Contact Dr. Neill's office via (205) 228-3000 or via email.