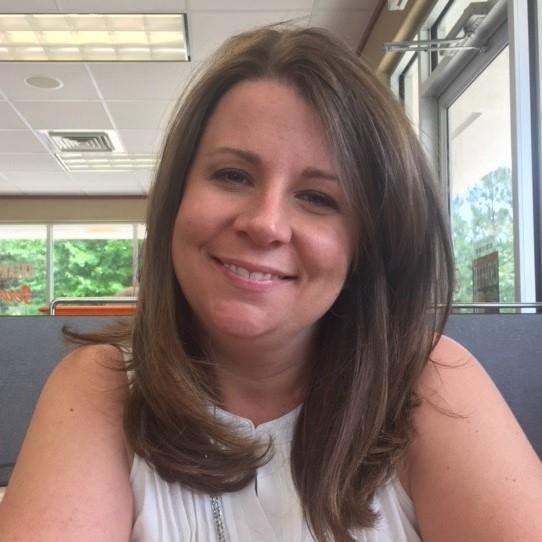 Phone: 205-228-3700 ext. 3709
Email:
Degrees and Certifications:
Bachelor of Arts in English
Mrs.

Mandy McIntosh

I absolutely love my job because I feel it is a calling. I love my students and desire to teach them more than just reading and writing; I hope to teach life lessons these precious students will carry in their hearts for many years. I taught 8th grade for 5 years in Texas, and I have taught 7th grade here in Trussville since 2008. I was honored to receive the Trussville City Schools Secondary Teacher of the Year in 2010. I have also have 8 years of experience with exceptional education and gifted education.

I lived in Texas most of my life. As they say, "You can take the girl out of Texas, but you can't take Texas out of the girl!" YEE-EHAW!!! I grew up as a child of two Aggies--graduates of Texas A & M University, so I bleed maroon. I graduated from Galena Park High School in Texas in 1998, and then I attended Texas Wesleyan University from 1998-2002 graduating Summa Cum Laude. While in school, I played volleyball and basketball because I am extremely competitive and love sports. I graduated from TWU in 2002 and began teaching at Brooks Wester Middle School as an 8th grade English teacher. The following year I began coaching both volleyball and basketball. In 2004, I married a wonderful man, and we had our son in 2008. During that year, we felt called to move to Alabama and have been here since then. I began working at Trussville Middle School in the fall of 2008 and have LOVED every minute. It is a wonderful place to work, and I love my job. My husband and I had another child, a little girl, in 2012. In my spare time, I love to play sports, fish, read, visit family and watch football. I love the Aggies, but I also am an Auburn fan. Gig'em and WAR EAGLE!
Announcements and Info
Welcome to my class! I am SUPER excited to have you in my class. It's going to be a GREAT year! Please note that I will use Schoology for all announcements, assignments and important information. (Just a note FYI--Schoology is the "new" Google Classroom. It is our replacement this year.) Students will receive the code during the first week of school.

I also use the Remind app for homework and testing reminders throughout the year. Please make sure to sign up for this. I HIGHLY recommend that both parents and students should sign up when possible. The instructions are as follows:

Follow these steps to receive your messages:

Send a text message to this number: 81010



Type the code that matches your/your child's period in the message box:

1st Period: @mcpack1st
2nd Period: @mcpack2nd
4th Period: @mcpack4th
5th Period: @mcpack5th
6th Period: @mcpack6th
7th Period: @mcpack7



Then, follow the prompt.

If you are in my homeroom, please sign up for my homeroom remind messages. The McIntosh homeroom Remind code is: @mcintoshhr
Mrs. Mc's Survival Documents