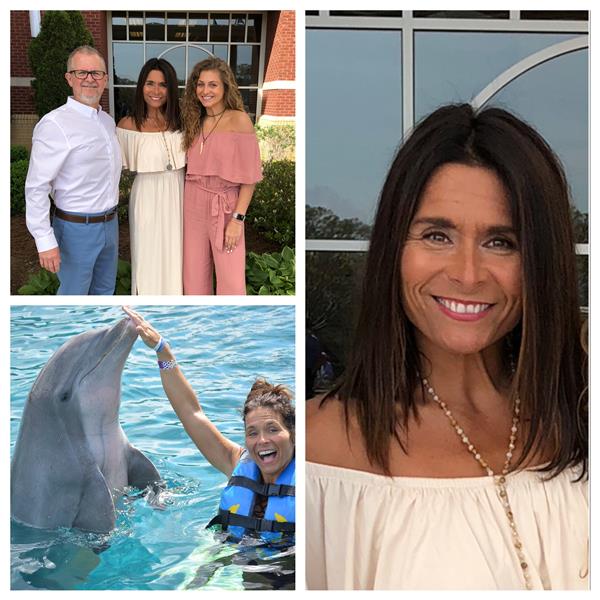 Phone:
Email:
Degrees and Certifications:
Mrs.

Stephanie Ezell

My name is Stephanie Ezell and I have been a band director at Hewitt-Trussville since 1996. Currently, home base is Hewitt-Trussville High School, but I was formerly at Hewitt-Trussville Middle School for the first seven years of my career. At HTHS, I teach Symphonic Band, assist with Concert Band, Band Lab and coordinate the HTHS Color Guard and Highsteppers.

I completed undergraduate and graduate work at Jacksonville State University in Jacksonville, AL and graduated from Lawrence County High School in Moulton, AL. I have known how to read music longer than I have been proficient at reading words, so needless to say, I truly don't remember life before music. Piano was the first instrument that I learned to play starting at the age of five. In fifth grade, I joined the Moulton Middle School Band as an alto saxophone player. My high school band time was filled with wonderful musical moments and friendships that have spanned a lifetime. I am so grateful to my middle school and high school band directors, Cynthia Garner and Freddie Meadows for their investment of time and knowledge.

My goal is to inspire my students to be the best musicians they are capable of being. As a band program, we try to facilitate experiences through travel and performance to expose our students to different cultures and opportunities . Within the last few years have taken trips to Arizona, Chicago, Orlando, the Bahamas, New York City, and Mexico. We average around 240 member in our marching band. Our school system affords us the opportunity to team teach with our middle school directors at Hewitt-Trussville Middle School.

We are proud of the past and excited about our future for band in the Trussville City School District!