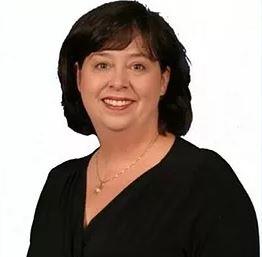 Phone: 205 228-3729
Email:
Degrees and Certifications:
Bachelor's of Education in Elementary Education, Auburn University Master's Degree in Library and Information Studies, University of Alabama
Mrs.

Rachel Brockman

I LOVE being the librarian at Hewitt Trussville Middle School! My career in education began with an undergraduate degree in Elementary Education at Auburn University and a Masters of Library and Information Science degree at the University of Alabama. I began teaching at Camp Cosby's Environmental Education Program, taught first grade in Orlando, FL, and taught sixth grade Language Arts in Hoover, AL. After being a stay-home-mom for 6 years, I took my first library job at Paine Primary School's Library in Trussville City Schools, worked there for 12 years, and finally made the move to Hewitt-Trussville Middle School in 2016. ♥

I have been fortunate to celebrate some exciting things in my career... I was voted Paine Primary Teacher of the Year during the 2013-14 and 2015-16 school years, recieved the LAMP award for exceptional library service to schools for an extended period of time in 2009, and was the recipient of the Alabama Library Expo's President's Award for excellent library services in 2015. This is my third year at Hewitt-Trussville Middle School, and my 15th year at Trussville City Schools.

I live in Trussville, AL with my wonderful husband, Dave. We have a puppy named Luna, a cat named Tiger, and a guinnea pig named Louie. I have two children - Stewart, who is a student at The University of Alabama in Tuscaloosa, and Ashley, a student at The University of North Alabama. I can be found reading in my backyard, checking on my garden, or deep in plans for a next family trip. My current favorite author is Margaret Patterson Haddix.

Come into the HTMS Library, and check out all of the books! #HTMSREADS
HTMS Library Important Links
On our HTMS Library Website, you will find:

A link to our school's library catalog
Login information for the HTMS eBook collection
Links to the Alabama Virtual Library and other helpful research websites
Information about HTMS Library's services
Information about HTMS Library's policies

You can find the HTMS Library Website at the top of the this website under "Student Life," or you can just click on this link: www.trussvillecityschools.com/domain/103

You can follow Hewitt-Trussville Middle School Library on FACEBOOK at: www.facebook.com/pg/htmslibrary/about/?tab=page_info

You can tweet HTMS Media Center on TWITTER at: twitter.com/HtmsLibrary

You can see pictures from HTMS Library at htmsmediacenter on INSTAGRAM at: www.instagram.com/?hl=en

You can get ANNOUNCEMENTS about book fairs, author events, etc from HTMS Library Announcements on REMIND by texting "@htmsli" to the phone number 81010.

You can call HTMS Library at (205)-228-3729, or email me at rachel.brockman@trussvillecityschools.com.
HTMS Summer Reading Lists